Slackline is something we just wanted to try out but it got us. Then we found out it is pretty tough to get quality slackline equipment, so we came to a decision to design and make slackline stuff ourselves. This story has begun in 2007, and is still being written even because of you.
2002
Jakub meets Jakub
Jakub Dostál and Jakub Hanuš meet at the high school in Jablonec nad Nisou. They have no idea that in a few years they will hitchhike to Spain and back together, move into the same student apartment and start a prosperous company together, which will be dedicated to the development of slackline equipment, a sport that they have no idea about yet.
2007
First steps to the slackline world were taken
We try slackline for the first time. First steps are uncertain but falls are certain. Hell we're having fun!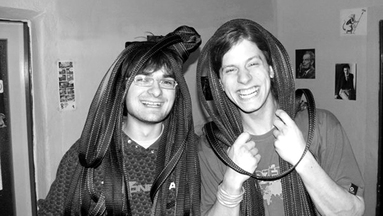 2008
Slackline cooked in kitchen
We're founding our business as students. One wardrobe in a student's flat in Prague borough of Zizkov is our warehouse and office too. Customers collect their goods in our kitchen between fridge and stove. Bon appetite!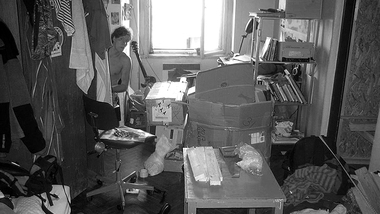 2009
In vino veritas
First stackline sets are being designed. Seeking suppliers, trying to understand the secret tongue of our new accountant. Packaging is provided by the local wine-cellar. Our first few hundred customers receive their goods in fine wine boxes.
​Cheers!
2010
Off to attic
We're moving to a bigger place. Finally, a separate room is acquired. Sadly though, it's an attic. Everything is transported up and down, very practical indeed. First lockers and rope tensioners are developed and guess what, people actually like it!
​We're really happy.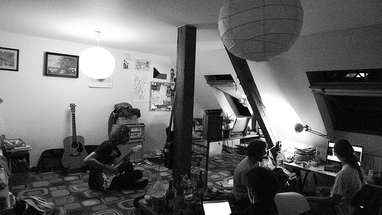 2011
Not alone
New slackline enthusiasts are recruited. We try to support talented slackliners and work with them on fresh slackline gadgets development as closely as possible.
​Things are happening!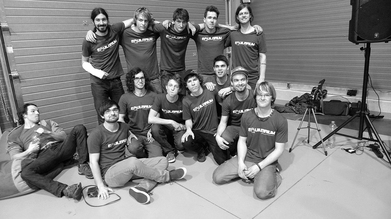 2012
Good bye attic, hello ground floor
Enough of the attic, time to move to a bigger place has come, and basement will do the trick this time. We no longer do stuff for fun, we're going full-time and hello, to our surprise everyone seems to be interested in our products. Well, not everyone :)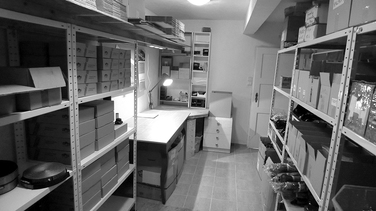 2013
Going worldwide
We're fine tuning our products, and are getting noticed abroad too. Our slacklines are used in Morocco deserts, Utah canyons, and in city parks all over Europe.
​Borders no longer exist.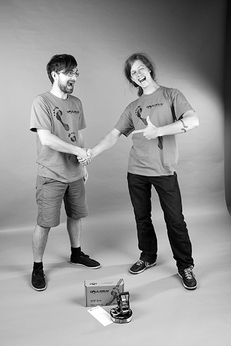 2014
One small step for mankind, one huge leap for us
We've had enough or years of improvisation, and have moved to a proper place. There is an office, a warehouse, and even a table tennis! We're off to our first exhibition equipped with a fridge full of beer for our business partners. Our FunXion series is introduced.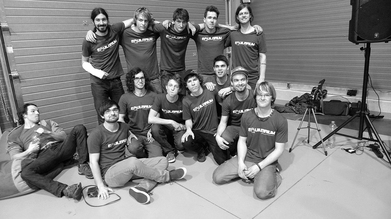 2015
Designed by balance, made for fun
FunXion series has been launched. Probably the world's most comprehensive slackline equipment series. At least that's what we say. It's really cool!
2016
We are still enjoying it
We support more slackline festivals and slackline enthusiasts. Danny Mensik, our friend and beloved team member breaks the gravity laws (and world records) and together with Nathan Paulin crosses 1 kilometer highline in French Alps. We are amazed!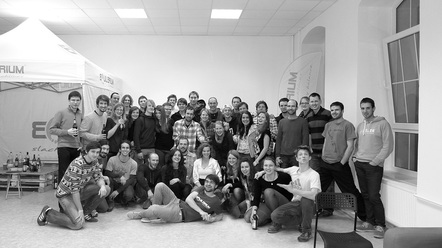 2017
We do not sleep on laurels
We developed and launched two new weebings - Fresh and Skye which immediately became a bestsellers. We are thinking about new weblocks which our new partner - a 3D printer is helping us with. We print prototypes of our products or a bottle opener on it. A complete sci-fi, man!
2018
Back to our roots!
We decided to move from Prague to our hometown in Jizera mountains. Finally, we purchased a CNC machine. Thanks to it, the journey from the idea to the final product is even shorter. New ultralight weblock Mithril and Pirat are being designed and tested on extreme highline projects in the Alps.
2019
Equilibrium Lab on the rise
We complement our development laboratory with an automatic Brother sewing machine and a ripper, on which we test the strength of sewing and materials. Finally we make custom sewn loops! We're launching Rollex - a revolutionary highline pulley that we've been working on for almost two years. Spin it with us!
2020
Be Lama!
We enjoy not only slackline, but also climbing. Our new project - Lama Holds - is introduced. Wooden holds and climbing hangboards, not only for climbers. We make everything ourselves in our new Lama Lab in the Jizera Mountains. Be Lama, stop drooling, start spitting!
2021
You are now part of our story, ok?
Even you can write the story with us! Is slackline life-style and philosophy to you? We're glad to guide you literally every step. Do you think you could enforce our team? Drop us a line. Two heads are better than one. But most importantly, do enjoy stackline, the rest can wait.
2022
Who knows?
Many plans for 2022, stay tuned!