Development
An idea is just the beginning
Development
In 2007, when we started slacklining, there wasn't much specialised equipment. We often used climbing gear - pulleys, carabiners, slings - usually not very optimised components that didn't withstand slackline demands and kept breaking. We didn't find appropriate equipment for our projects on the market, so we decided to develop our own gear. Tons of prototypes started rolling out of our workshop, some of them had pretty cool idea, that we managed to elaborate, some of them didn't prove very useful (everything went under our team's inspection and testing). We always focus on highest functionality whilst keeping the weight and size at minimum.
Pulley systems Minima and Quatron definitelly belong to our top inventions. They brought several innovations to the market - integrated rope brake attachment, sheaveless ball-bearing construction etc.
​System Tandem is also worth mentioning, it actually created a completely new category among rigging devices - ultralight webbing pulley system with integrated brake and weblock.
Tandem really made longlining more accessible than anything before.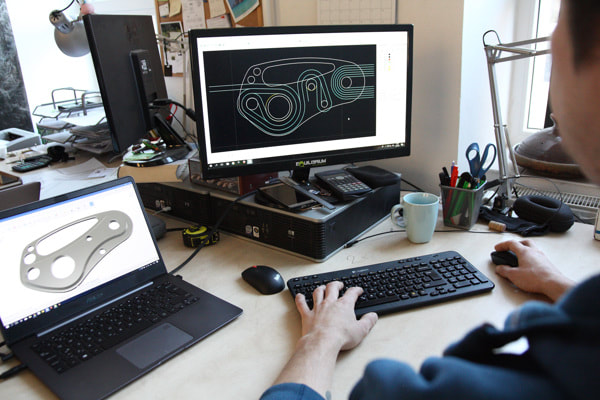 An idea is just beginning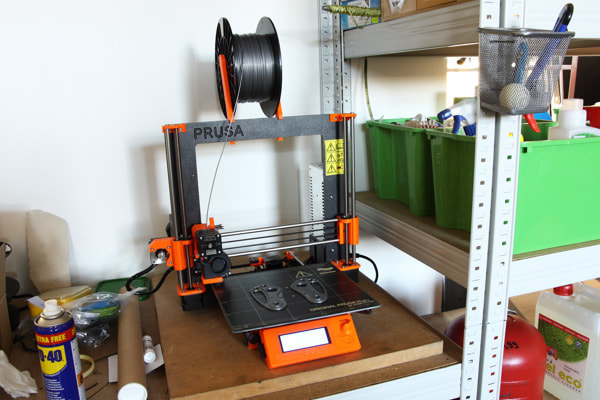 3d print, rapid prototyping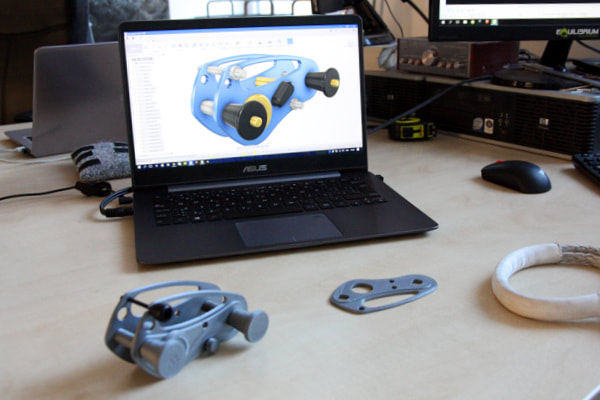 From idea to reality
Materials
Most of our products are made of stainless steel or high strength aluminium alloys. The sideplates are drawn in CAD program (yes, the are engineers among us :)) and then cut by laser or high-pressure water jet. Edge grinding, bending, smoothening, sand blasting and thermal treatment follow in next steps. Breaking strength is first calculated on 3D models, final prototypes are of course break-tested on certified machines (some of our lockers defeat even 10 ton break-machine).
Slackline gear development and production is no rocket science, nevertheless we insist on careful material selection and best possible design and production process optimization. Only that guarantees, that the product will not only perform flawlessly but also will be affordable to any "slacker".
Production
We manufacture all our products in small series exclusively in the Czech Republic. Our suppliers and business partners, often our friends, are aware that we insist on precise processing. Due to small batch production we are able to track the procedure from the first samples to final packaging and shipping. We take thorough quality control and customer service for granted.
" ALL OUR PRODUCTS AND MADE IN THE CZECH REPUBLIC AND WE BELIEVE IT'S THE RIGHT WAY TO GO "