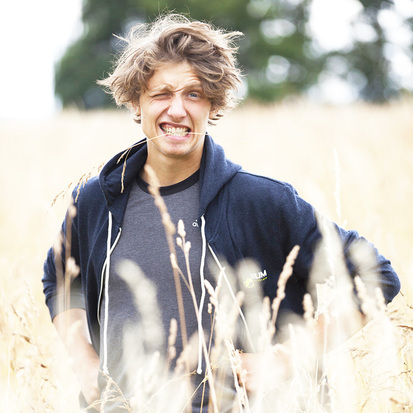 Danny Menšík
"I love to challenge my own limits and walk on the lines in places no-one ever visited before me."
Highline world record - 1020 m ! (FRA) Gorges du Daluis - 330 m polyester highline (FRA) Vítěz River Crossing World Championship speedline contest (PL) Účastník první highline expedice na Island
Bio
Favourite slackline spot:
I love Adrspach, Cesky Raj (Czech Paradise) and Ostrov. I can't really tell what place I like most though, because all of them are the best. Simply Czech playground.
Media
ARAVIS HIGHLINE
140 m long and 400 high highline in Aravis Range
2016 WORLD RECORD - 1KM
Nathan Paulin and Danny Menšík
The sport of slacklining has gone to new lengths – a full kilometre, as a matter of fact. In Aiglun, France, on Tuesday, April 19. The highliner and balance athlete Nathan Paulin along with Danny Menšík set a new record for the longest slackline ever – over 1km. It's also the longest balance act ever – besting Paulin's previous record and Nik Wallenda's 'longest tightrope' record by more than double.